Global Website for Haifa Group
Haifa Group shines as a global industry leader, renowned for its exceptional specialty plant nutrition solutions. Comrax played a pivotal role in crafting and developing their flagship website, while also implementing a robust international distribution system supporting 13 languages. Together, they empower Haifa Group to reach a wider audience and solidify its position as a top-tier supplier in the global market.
Image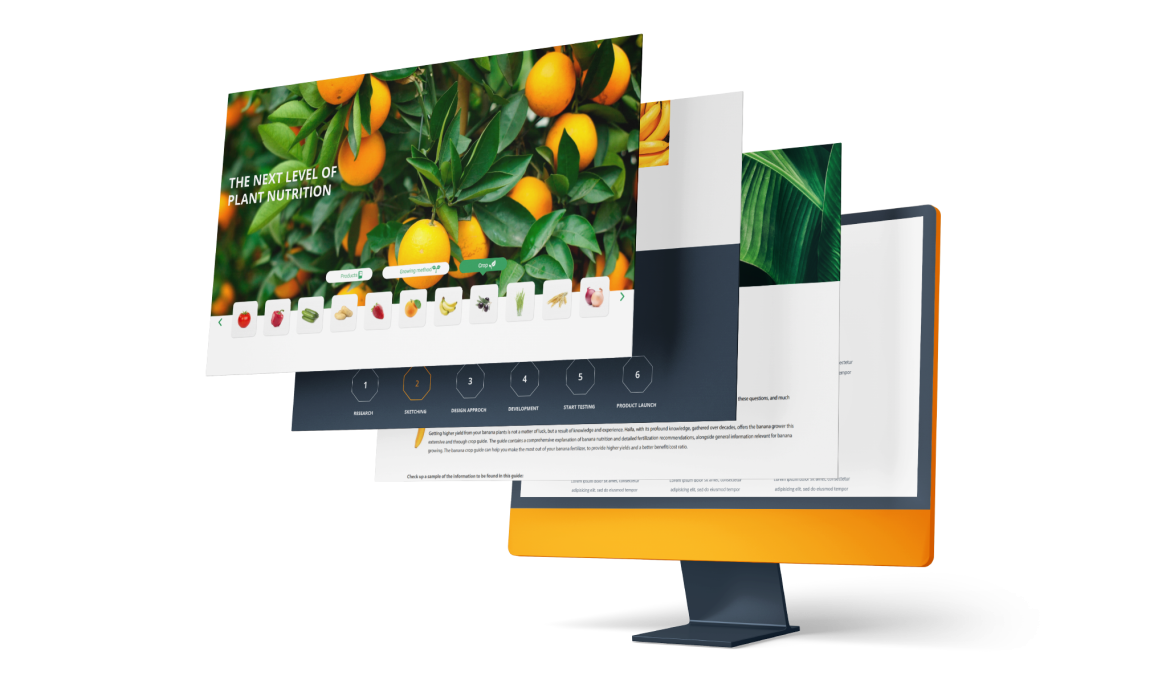 Personalization at Its Core
Tailoring Experiences to Every User
One of the valuable insights we gained from our user research during the development of the company's primary website is the clear segmentation of its customer base. For example, tomato growers have unique needs that differ from those cultivating cornfields. Drawing from this realization, we crafted a user interface that truly speaks to each individual visitor, with the main website branching into dedicated sub-sites - immersive worlds. Picture an entire realm brimming with nothing but succulent tomatoes or luscious bananas. Within these tailored domains, visitors can explore customized articles, curated content, innovative products, insightful guides, interactive calculators, and resources meticulously designed for their specific interests and preferences.
Drupal
UX/UI
API Integrations