In the ever-evolving landscape of web development, content management systems (CMS) play a crucial role in shaping the digital presence of businesses. One such powerhouse is Drupal, renowned for its flexibility, scalability, and robust features. In this article, we explore the power of Drupal and how it can unleash the full potential of your website. From its modular architecture to its thriving community, we delve into the key benefits and advantages that make Drupal a go-to choice for businesses seeking a versatile and future-proof CMS solution.
Image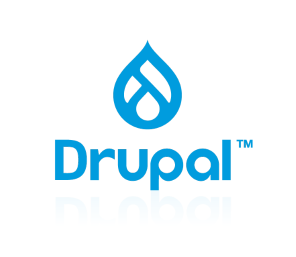 Modular Architecture for Endless Possibilities
At the heart of Drupal lies its modular architecture, offering limitless possibilities for customization and functionality. With a vast array of contributed modules, developers can extend Drupal's core features to suit specific needs. Whether it's e-commerce, social networking, or multimedia integration, there's a module for almost every requirement. The modular approach allows businesses to build tailored solutions that align perfectly with their objectives, ensuring a seamless user experience and efficient content management.
Security and Reliability
Security is a top concern in today's digital landscape, and Drupal takes it seriously. With a dedicated security team and an active community, Drupal stays ahead of potential vulnerabilities, ensuring a secure environment for websites. Regular security updates and patches are released to address emerging threats, giving website owners peace of mind. Drupal's reliability stems from its rigorous coding standards, robust authentication systems, and access control mechanisms. Its track record of being a secure and dependable CMS makes it a trusted choice for organizations of all sizes.
Flexibility and Scalability
Another pro of Drupal is its flexibility and scalability. Drupal's modular architecture allows developers to customize and extend its functionality to meet specific needs. With a vast library of modules and themes, Drupal offers a wide range of options for creating unique and tailored websites.
Whether you need to integrate third-party systems, add advanced features, or create complex workflows, Drupal's flexibility empowers developers to build sophisticated websites that align with their requirements. The modular nature of Drupal also makes it easy to update or modify specific components without affecting the entire system, making it a flexible choice for long-term website maintenance.
Moreover, Drupal excels in scalability. It can handle high-traffic websites with ease, making it suitable for organizations with growing online presence and evolving needs. With Drupal's scalable architecture, website owners can confidently expand their platforms, accommodate increased user traffic, and maintain optimal performance.
Overall, Drupal's flexibility and scalability provide website owners with the freedom to create dynamic, adaptable, and future-proof digital experiences, making it an excellent choice for organizations seeking a CMS that can grow with their online presence.
Multilingual Capabilities
Drupal boasts robust multilingual capabilities, making it an ideal choice for websites with a global audience or those targeting multiple language markets. With Drupal's built-in translation and localization features, website owners can easily create and manage content in different languages, ensuring a seamless user experience for visitors from diverse linguistic backgrounds.
Drupal supports a wide range of languages out of the box, allowing website administrators to configure and enable multiple language options with just a few clicks. Content translation is made simple, enabling the creation of translated versions of web pages, menus, taxonomy terms, and more. Additionally, Drupal's language detection and negotiation mechanisms automatically serve the appropriate language content based on a user's preferences or browser settings.
Furthermore, Drupal's multilingual capabilities extend beyond content translation. It also supports localized date formats, currencies, and address formats, enabling websites to cater to regional variations. This level of localization ensures that users feel connected to the website and its content, resulting in enhanced user engagement and satisfaction.
Overall, Drupal's multilingual capabilities provide a seamless and efficient solution for managing content in multiple languages, empowering organizations to reach a broader audience and effectively communicate their message across different linguistic communities.
Image